IAFF Headlines
Current news directly from IAFF locals, councils, and state/province associations in the US and Canada.
2022 GKC AFL-CIO Car Show Event
08/15/22 - IAFF Local 42
2022 St. Florian Scholarship Fund Winners
08/15/22 - IAFF Local 42
The St. Florian Scholarship Fund Committee met this year to determine the number of scholarships that we would be able to award based upon the performance of our investments.  It was determined that we would be able to provide nine (9) St. Florian Scholarships in the amount of $1000.00 and a special scholarship in the name of KCFD Battalion Chief John Tvedten in the amount of $2000.00.
Monday Morning Headlines
08/14/22 - Denver Firefighters Local 858
IAFF 56th Convention, Annual Camping Trip, Chili Cook-Off, Ryder Cup, Kaiser Healthy Lifestyles
Friday Update 8-12-22
08/12/22 - IAFF Local 1014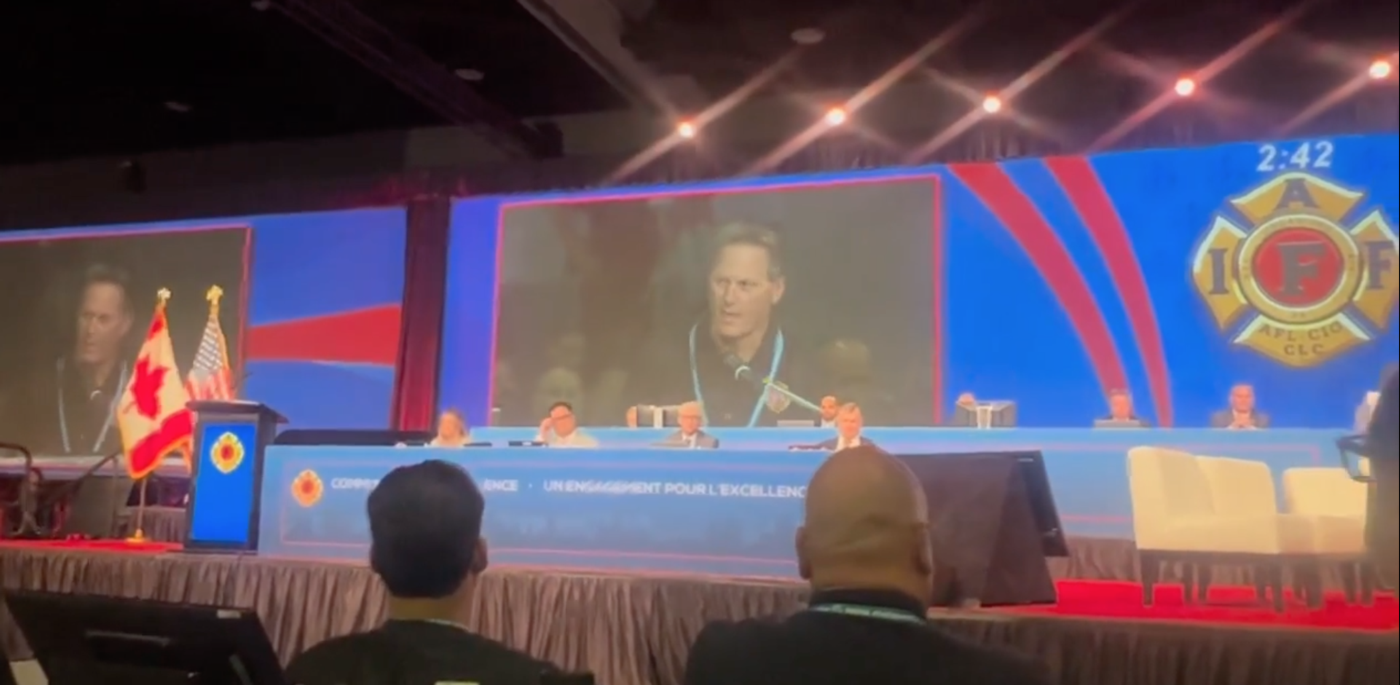 Friday Update 8-5-22
08/12/22 - IAFF Local 1014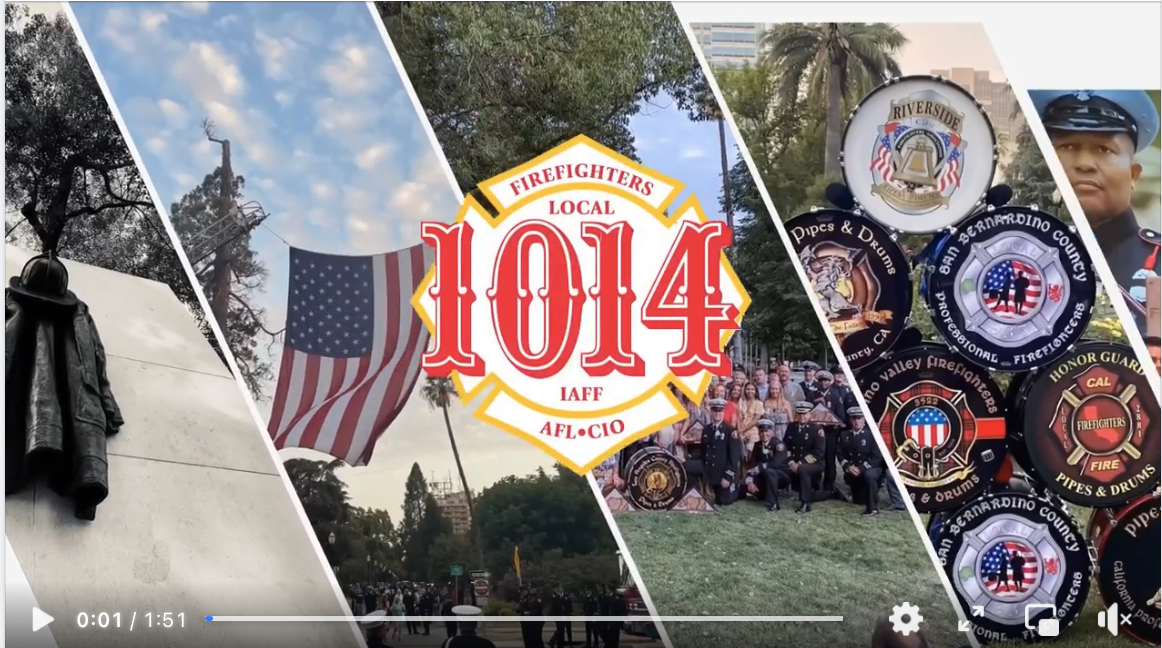 Friday Update 7-29-22
08/12/22 - IAFF Local 1014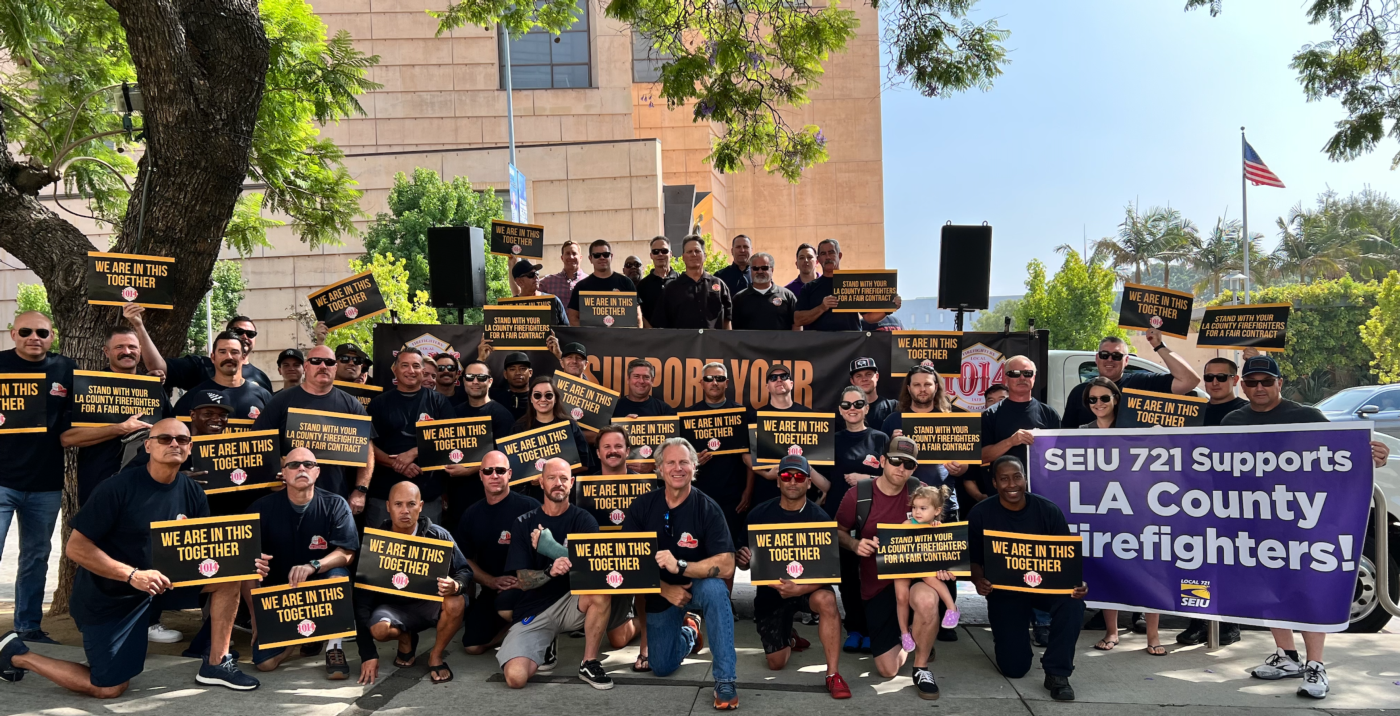 August 11, 2022: IAFF Leadership Award Robert Whitbread, Local 834
08/11/22 - UPFFA
The Uniformed Professional Fire Fighters Association of Connecticut, Congratulates Robert Whitbread who received the International Association of Fire Fighters, 2022 Local Leadership Award for IAFF District 3, presented at the 56th IAFF Convention in Ottawa, Ontario for his dedicated Career and Service to the Bridgeport Fire Fighters, Local 834, IAFF where he served as President for Years.
Memorial Ride
08/10/22 - IAFF Local 311
Richard Garner Memorial Ride, September 10, 2022 Come on out on two or four wheels and help Fire Fighters Local 311 Charities raise money for the Richard Garner Memorial Fund. The 100 mile ride will start at Harley-Davidson of Madison and will take you through Cambridge, Paoli, Brooklyn, New Glarus, and end in Verona at Wisconsin Brewing Co. The reception will feature food carts, silent auction, bounce house, face painting, and live music starting at 6pm. We hope to see you there!
DFD Boxing Presents - The Mile Hi Throwdown
08/06/22 - Denver Firefighters Local 858
MILE HI THROWDOWN - PRESENTED BY DENVER FIREFIGHTERS LOCAL 858 **** TONIGHT **** DFD Boxing Presents the Mile Hi Throwdown TONIGHT SATURDAY AUGUST 6th, 2022, at the Colorado Professional Firefighters Center, 12 Lakeside Lane, Denver, CO 80212. Doors Open at 5 pm! Tickets are still available and are $20. They can be purchased by emailing DFDBOXING@gmail. The Mile Hi Throwdown will be available online via ZOOM starting at 4pm.
Oakdale Firefighter Paramedic
08/06/22 - Minnesota Professional Fire Fighters
FIREFIGHTER/PARAMEDIC Oakdale, Minnesota (current population: 28,315) is currently accepting applications for the position of a full-time Firefighter/Paramedic. Primary responsibilities include response to emergency medical calls, and to protect and save life and property through effective firefighting and rescue work.
Blue Mass Honoring Fire, EMS, & Law Enforcement
08/05/22 - IAFF 1826
Blue Mass with a reception following for Fire, EMS, & Law Enforcement. Knights of Columbus honoring first responders.
By-Law Changes
08/05/22 - Minnesota Professional Fire Fighters
August 5, 2022: For Immediate Release - UPFFA of Ct. Endorsed Candidates for the 2022 Ct. Statewide Election
08/05/22 - UPFFA
The Highland Games
08/05/22 - IAFF Local 1164
The Highland Games starts tonight at Greenmead Historical Park, also tomorrow your Livonia Firefighters will be defending our championship title in the Tug 'O War at 1pm Saturday. Come on out. https://highlandgames.
Sunday, September 11, 2022: 21st Annual Ct. United Ride
08/04/22 - UPFFA
Sunday, September 11, 2022 21st Annual Ct.
Boots on the Ground
08/04/22 - Suncoast Firefighters
Our boots on the ground political operation is in full swing for all our friends running for office. Every race and endorsement is important to Local 2546.
***NEW VEBA/HRA ADMINISTRATORS EFF: AUGUST 1, 2022***
08/03/22 - Detroit Fire Fighters Association
ATTENTION ALL MEMBERS WHO RETIRED ON OR AFTER JANUARY 1, 2015! Effective August 1, 2022, the Retiree VEBA/HRA will be administered by a new company, KAPNICK. To all members currently enrolled, you should receive a welcome packet (a copy is attached below) with directly from Kapnick with log-in instructions, etc. Kapnick log-in link: https://kigflex.lh1ondemand.
REMINDER: CFD BREAST CANCER AWARENESS CLOTHING
08/03/22 - Cambridge Fire Fighters
Pre Order Your Cambridge Firefighters Hockey  Breast Cancer Awareness Black Hoodies w/Pink Graphics $60.00 Youth Med-Adult XL $62.00 XXL $63.00 XXL  Cambridge Fire Breast Cancer Awareness Navy Blue w/Pink Graphics T-Shirts $25.00 Med-XXL Proceeds to Benefit the Ellie Fund Contact Mike Dwyer Mdwyer1@cambridgefire.
Honorary Membership Notice
08/02/22 - Albuquerque Area Fire Fighters
August 2, 2022 Attention Local 244 Members, A formal request for consideration and vote for Honorary Membership for Jeremy Polk, was made by way of a motion during the July 14, 2022, General Membership Meeting. Per the Constitution & Bylaws Article III, Section 9.
Monday Morning Headlines - Afternoon Edition
08/01/22 - Denver Firefighters Local 858
UNION MEETING Wednesday, August 3rd, at 7 PM and Thursday, August 4th at 8:30 AM.  The meeting will be held in the Event Center at 12 Lakeside Lane., Denver, CO 80212. An important topic regarding the FAMLI Act will be discussed. All are encouraged to attend.
Graduation of SPFD Class 2022 - B
07/29/22 - IAFF Local 21
Saint Paul Firefighters IAFF Local 21 is proud to announce that our 20 newest members will be hitting the streets, some reporting for duty as early as 0800 hours tomorrow morning.  Their graduation is some much needed relief to our frontline that are responding to a record-breaking number of calls for service every day.
Center of Excellence August 2022 Webinars
07/29/22 - UPFFA
ManateeCountyChiefsGallantryStarforBravery
07/28/22 - Suncoast Firefighters
SMFR DVP Derek Foss was awarded the Manatee County Chiefs Gallantry Star for Bravery. The highest award possible in Manatee County. DVP Foss made the selfless act of donating an organ to another so that she could continue to live life. The Organ Recipient Bri Baker was present to give this award.
MDA Boot Drive Shirt Contest Winner
07/27/22 - Suncoast Firefighters
Congratulations to the winner of our MDA Shirt Design Contest, Brother Alan Glass! Brother Glass is a member of the Cedar Hammock Fire Rescue unit. His design will be on the shirt used for our yearly Boot Drive.
Chili Cookoff Registration
07/26/22 - Denver Firefighters Local 858
The 33rd Annual Denver Firefighters Chili Cookoff is set for Friday, September 30th, 2022, at McGregor Square in the heart of Lower Downtown Denver (LoDo), adjacent to Coors Field.  This year's Chili Cook-off will have a few different guidelines.
Working with the web site modules
07/25/22 - IAFF Local 1664
The UnionActive system is made up of individual Modules that can be added, removed, and customized throughout the site. To view the current Modules, login to the site as an admin and you will now see gray boxes around each individual module. Each module box contains an x button, up and down arrows, the module order number, and the title of the module.
Set a secure admin password
07/25/22 - IAFF Local 1664
The first thing to do when you initially login as the administrator is set a secure password for the account. Click the User Settings button from the home page, then scroll down to the bottom of the page. You will see a password field. Delete the current password and enter in your own private password.
The administration area
07/25/22 - IAFF Local 1664
The Administration Area is the main control panel for the UnionActive system. To access the Administration Area, login to the website as an administrator, and then click the Admin Area button just below the website date. Each link in the Administration Area has a short description about what can be done in that area.
8.15.2022 | Local 21 x MDA Fill the Boot Golf Classic
07/24/22 - IAFF Local 21
Local 21 is back with your favorite to support the MDA! sign-up to play golf today and help us fight muscle disease.
8.19.2022 | Saint Paul Saints - Police vs. Fire
07/24/22 - IAFF Local 21
9.14.2022 | Saint Paul Fire Foundation 4th Annual Golf Tournament
07/24/22 - IAFF Local 21
August 2, 2022 Endorsed Candidates
07/23/22 - IAFF Local 42
Friday Update 7-22-22 **CALL TO ACTION: ALL MEMBERS**
07/22/22 - IAFF Local 1014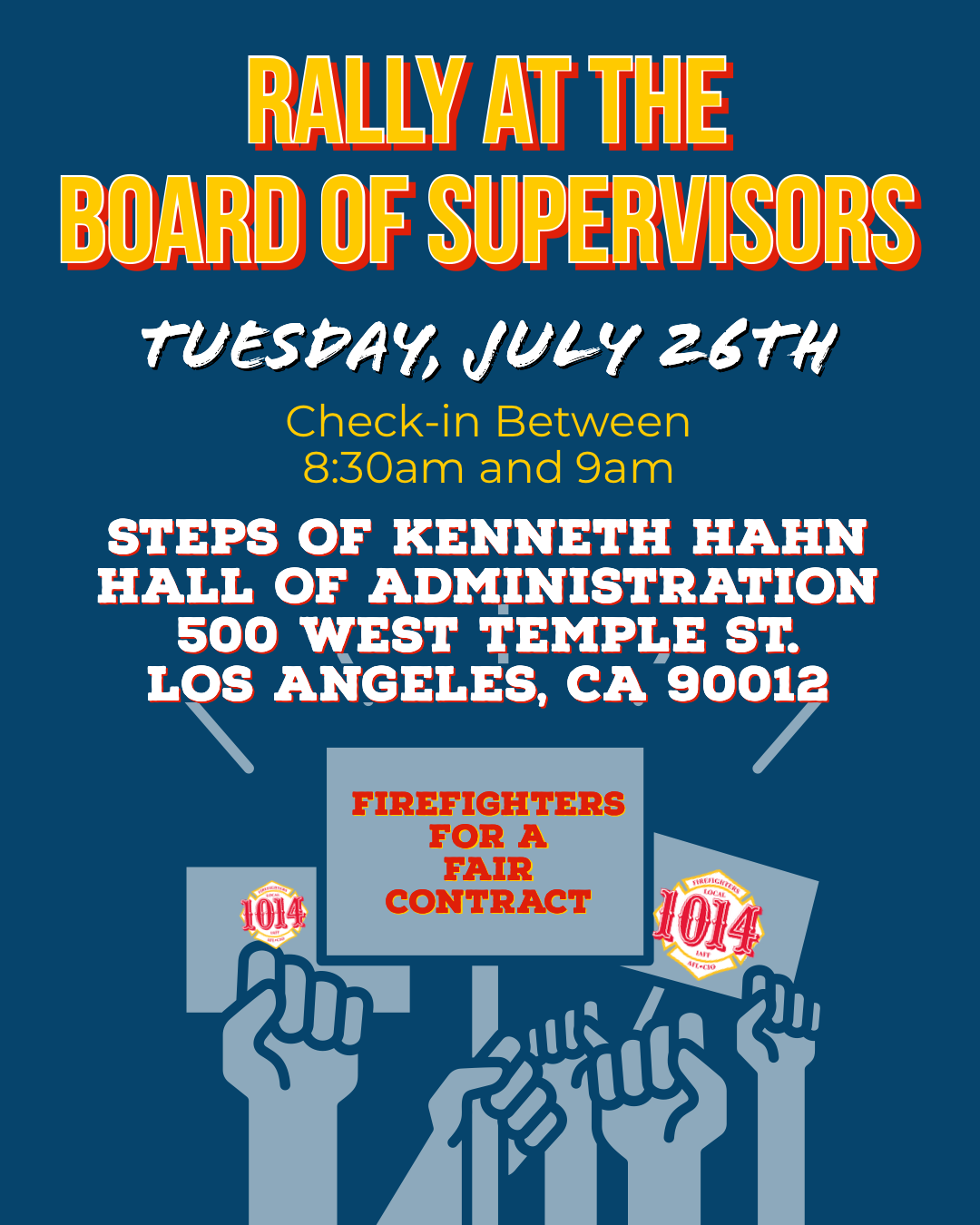 "THANK YOU"
07/22/22 - Lets Fire Cancer
"THANK YOU" to all of our very generous donors and to all who worked so hard on our behalf to make our latest Cancer Research donation possible. Our donation took place on August 11, 2022 at the Wilmot Cancer Institute/University of Rochester in Rochester, N.Y. This donation for $25,000. will support Wilmot's Lymphoma Cancer Research Program. Pictured (L-R) Tricia Newland, Fund Secretary, Dr. Jonathon Friedberg, Director Wilmot Cancer Institute and Bill Newland, Fund President
Annual Local 311 Golf Outing
07/21/22 - IAFF Local 311
After the recent life changing injury to Jesse Faust, the funds raised at this year's K-Tal Johnson Memorial Golf Outing will go to him and his family. September 12 The Oaks, Sun Prairie Registration 930 Shotgun start 1100 Scramble format $125 (golf, cart, box lunch, taco bar dinner) This is the first price increase since 2006.
LODD Matthew A. King
07/20/22 - Albuquerque Area Fire Fighters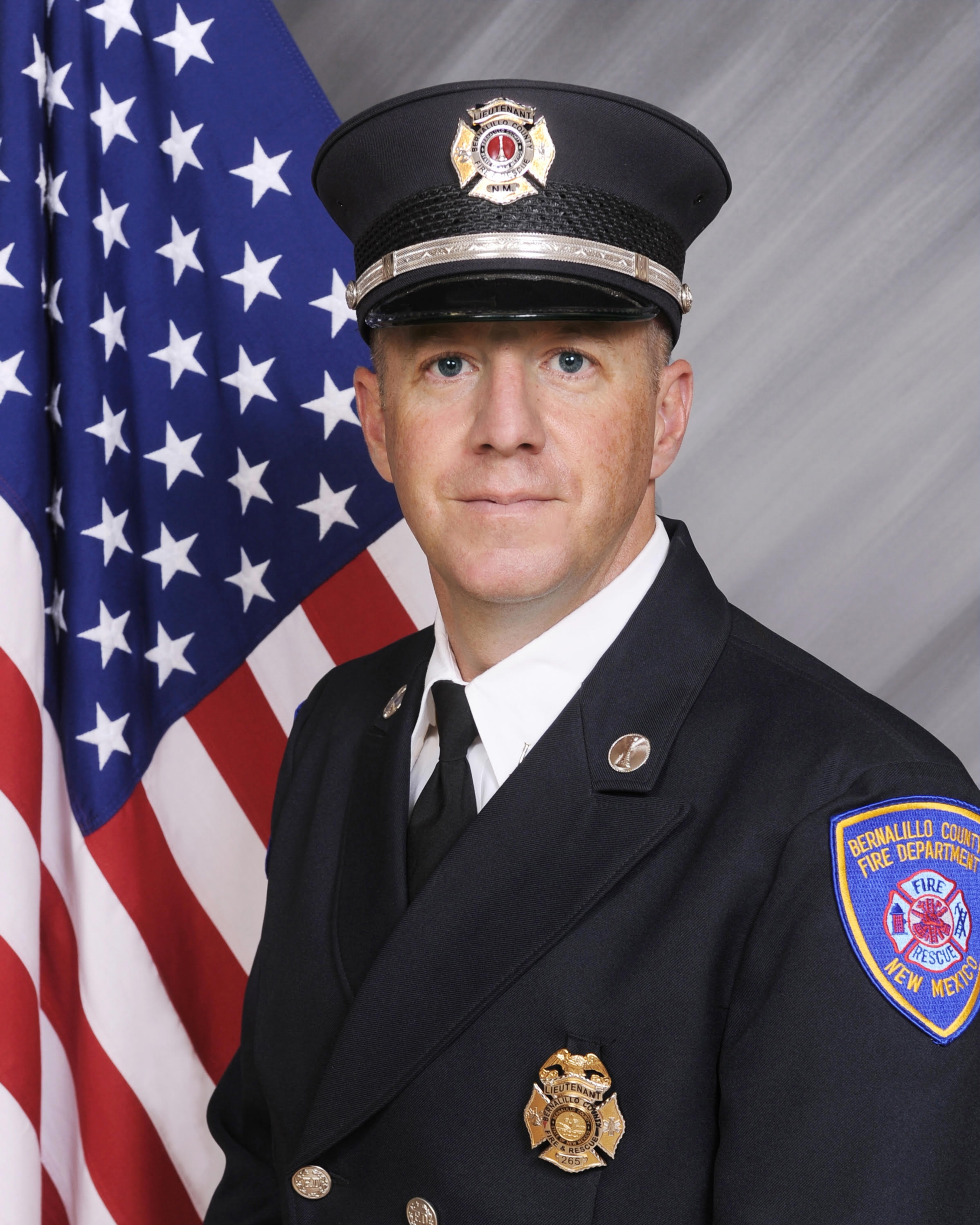 It is with deepest regret and sorrow to report the line-of-duty death of Lieutenant Matthew A. King, IAFF Local 244, Albuquerque, New Mexico. Brother King, 44, was killed in a helicopter crash on July 16, 2022. Brother King served Bernalillo County Fire Rescue since 2011. Funeral services are scheduled for August 1, 2022 at 11:30a.m. at Tingley Coliseum (300 San Pedro NE).
Annual Picnic and Camping Weekend
07/19/22 - Denver Firefighters Local 858
This is the last call to purchase Camping Sites for the Annual Picnic/Camping Weekend, August 18th - 21st. Tomorrow, all unused loops must be returned to Chatfield Park. Therefore, if you plan on attending the camping and picnic festivities, please reserve your site now. You can access the store by following this link: https://denver-firefighters-local-858.square.
Friday Update 7-15-22
07/19/22 - IAFF Local 1014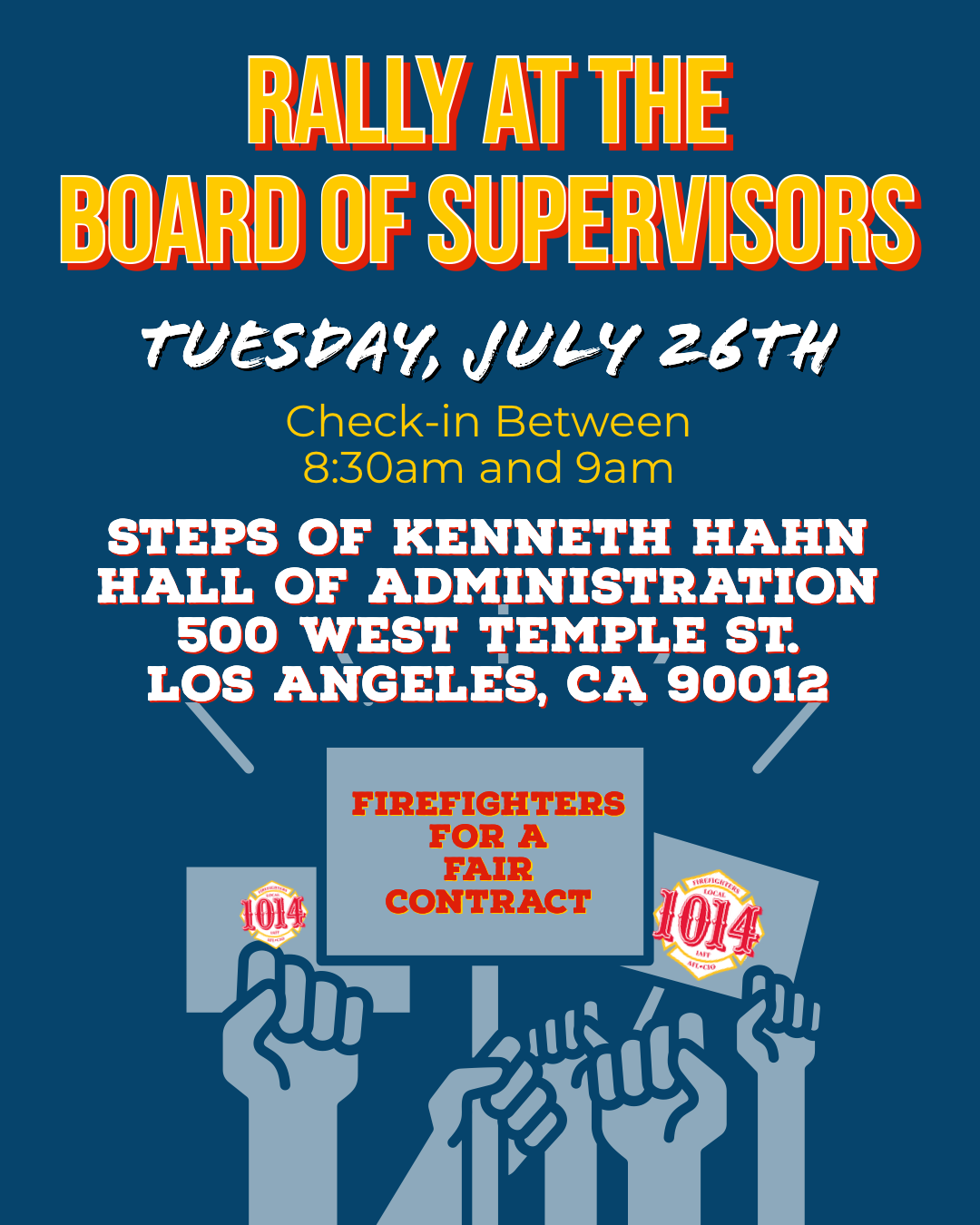 Local 21 Regrets to Announce the Passing of Retired Captain Mark Conway
07/19/22 - IAFF Local 21
Saint Paul Firefighters IAFF Local 21 regrets to announce the passing of retired Fire Captain Mark Conway. Mark began his career with the Saint Paul Fire Department on March 20, 1975, and retired on August 29, 2006, as Captain of Engine Co. 13 on the B shift. Mark passed away on Saturday, July 16, 2022, at his home in Little Canada, Minnesota.
20th Annual PFFNH 4F Charity Tournament
07/18/22 - PFFNH
Wichita Rally
07/17/22 - Kansas State Council of Fire Fighters
Local 135 is having a rally at City Hall, 455 N. Main on Tuesday July 19th. Event will be held from 08-11 am. Come out and stand shoulder to shoulder with Wichita's firefighters and support their team inside advocating for critical public safety funding.
988 Suicide & Crisis hotline
07/16/22 - IAFF Local 1164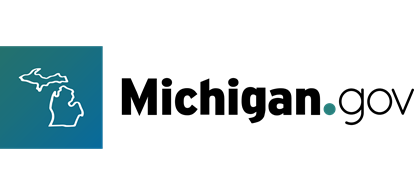 988 crisis line helping connect Michigan residents experiencing behavioral health crises to resources July 14, 2022 LANSING, Mich. – Michiganders in crisis now have an easy-to-remember three-digit number to call for help – 988.
Touch-A-Truck
07/14/22 - IAFF Local 1164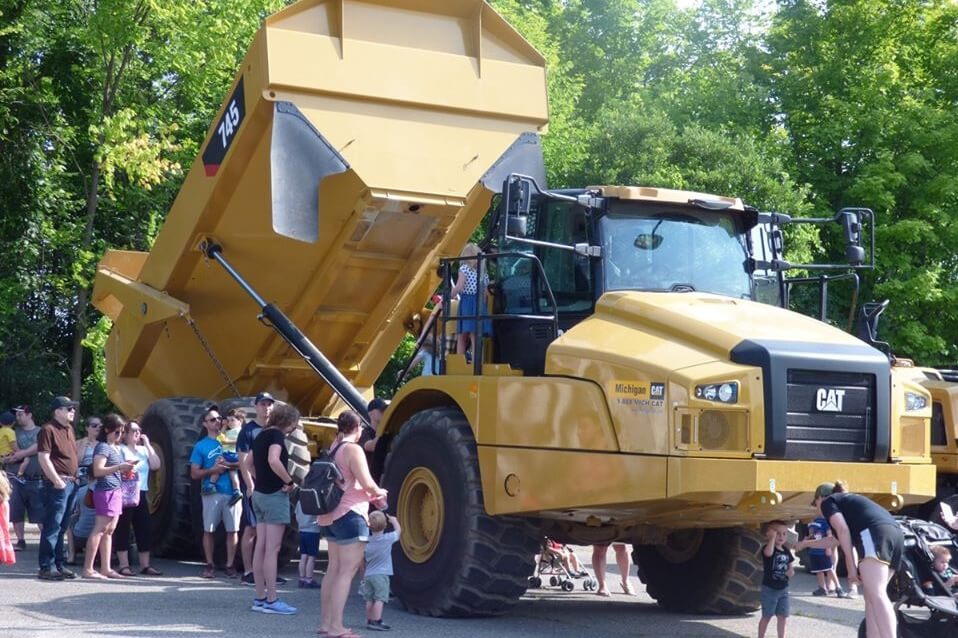 This event was first started as a way for children with Autism to get up and close to big trucks/vehicles but has grown to something everyone can be a part of. This is a big event in our city, and being a part of this makes a huge positive impact in our community. Click Read More to see Event times and last years video
Friday Update 7-8-22
07/13/22 - IAFF Local 1014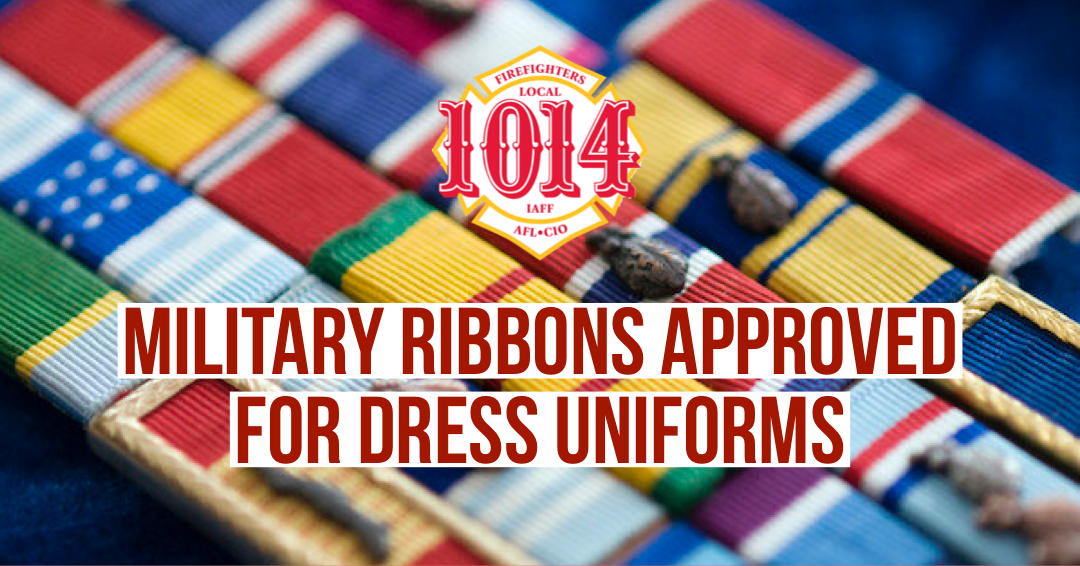 Friday Update 7-1-22
07/13/22 - IAFF Local 1014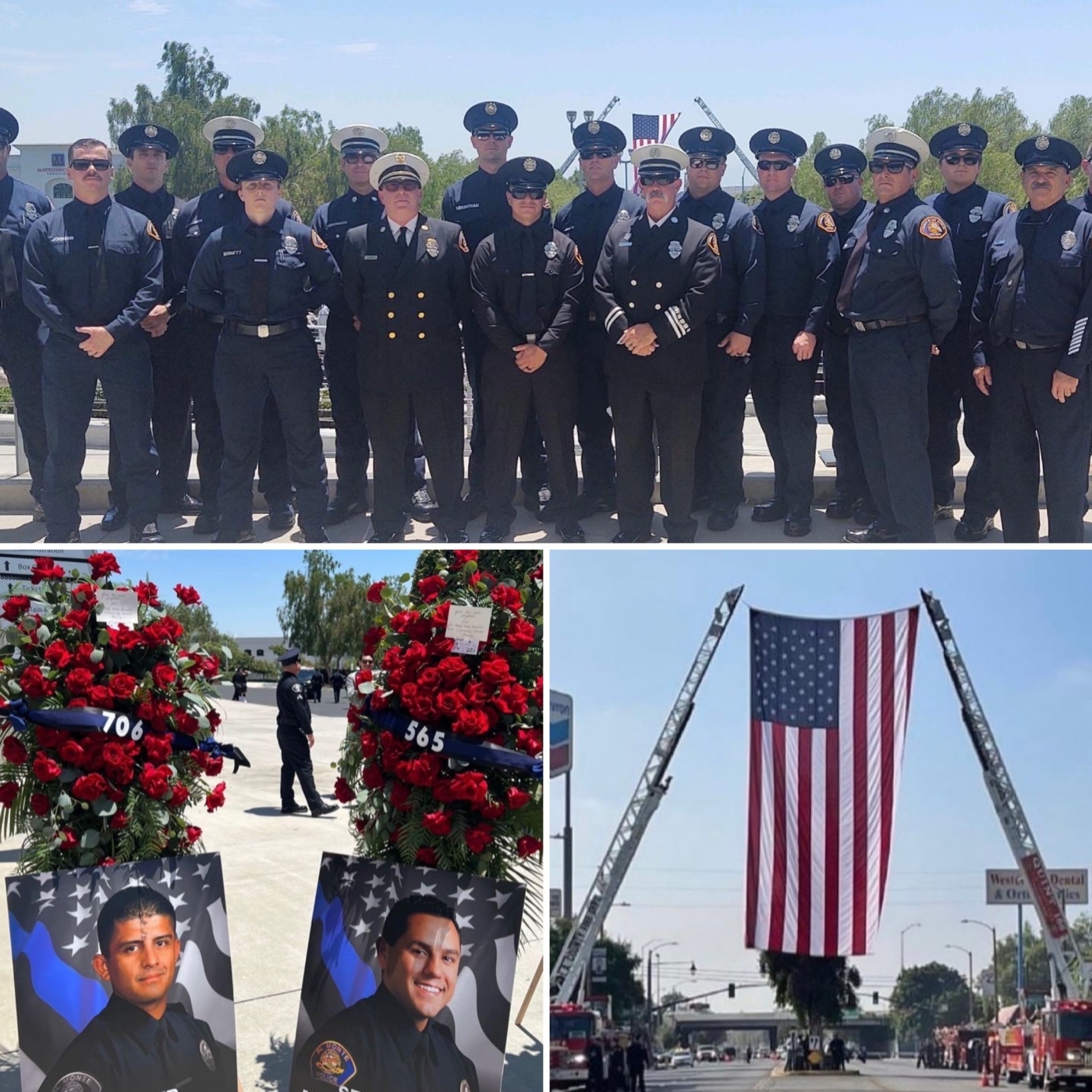 Friday Update 6-24-22
07/13/22 - IAFF Local 1014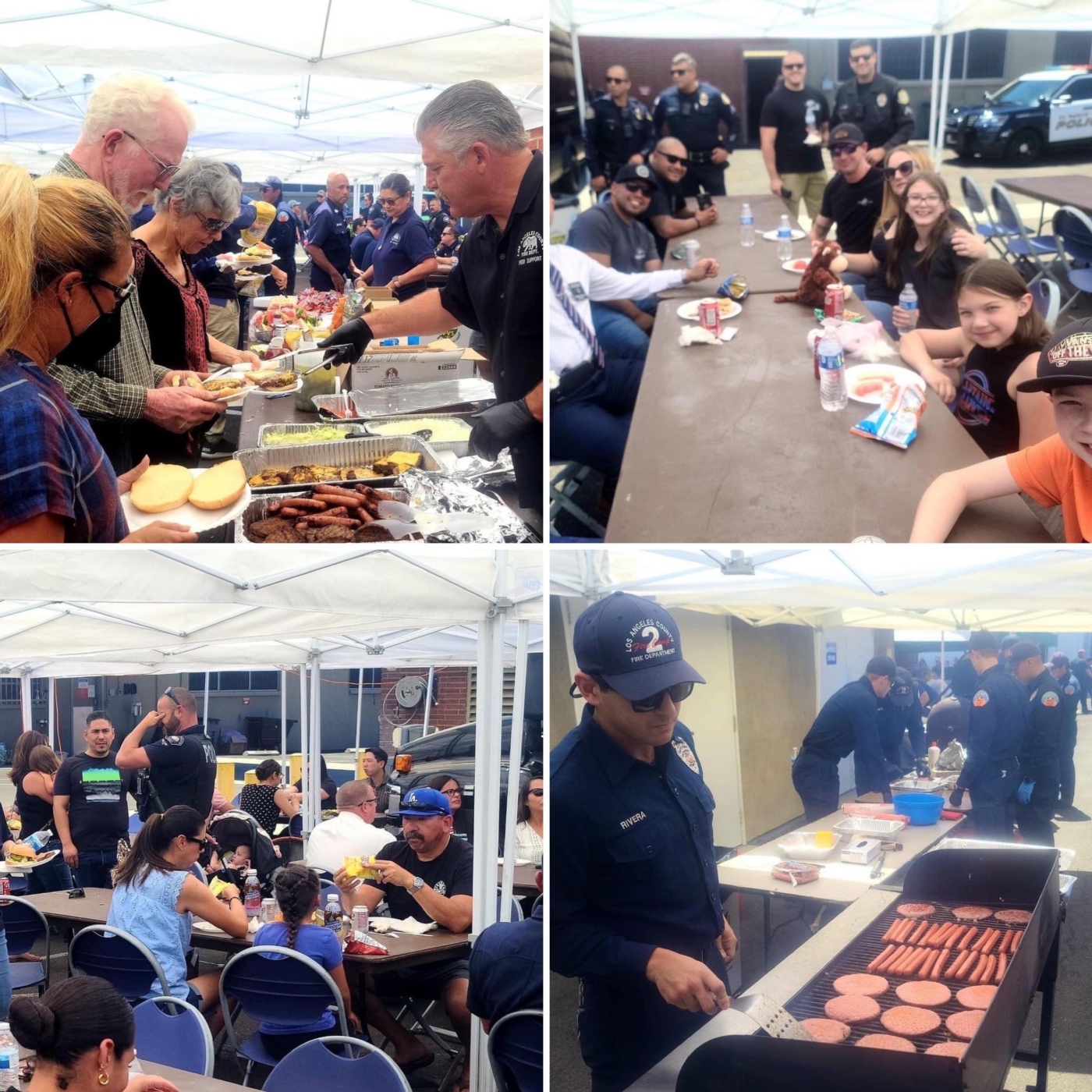 Applications are open for the 2022-2023 CPFF Foundation Scholarships
07/13/22 - Colorado Professional Fire Fighters
The 2022-2023 CPFF Scholarship is open. Please pass along this message to all potential college students. The CPFF Foundation will be awarding 10 $2500 scholarships again this year.